Last Grill and Pizza Orders 1 Hour Prior to Store Close
East Wakefield  Year Round Hours of Operation

Sun-Thur 6 AM-9 PM          Fri-Sat 6 AM-10 PM

 Open til late on 3 day weekend weekdays & Special Holidayas

Shapleigh  Summer & Winter Hours 

Start May 1st 6 AM-9 PM Sun thru Thur    6 AM-10 PM Fri &Sat

Start Nov 1st 6 AM-8 PM Sun thru Thur      6 AM-9 PM Fri &Sat
SPECIALTY PIZZAS & CALZONES
Small 12″ or Large 16″    Cheese   $5.99/$10.99
CREATE YOUR OWN PIZZA  OR CALZONE  $1.00 per Topping
TOPPINGS INCLUDE Banana Peppers, Black Olives, Garlic, Green Pepper, Mushroom, Onion, Tomato, Pineapple, Bacon, Pepperoni, Ham, Hamburger, Sausage, Salami & MORE–If we've got it, you get it!
BULKIES, SUBS & WRAPS
*  All Include Your Choice of American, Provolone,  or Swiss.    Available Veggie Toppings for Grinders & Subs Include:  Lettuce, Onions, Green Peppers, Tomatoes, Mushrooms, Black Olives, Banana Peppers, Hot Pepper Relish.  WRAPS AVAILABLE INCLUDE WHITE, WHEAT, GARLIC & HERB OR SPINACH Extra Meat or Cheese on Any Sub/Grinder… $1.00




Locations Country Goods and Groceries General Store, Deli, Grill & Gas
Open Late Country Goods and Groceries General Store, Deli, Grill & Gas
See us in Shapleigh Maine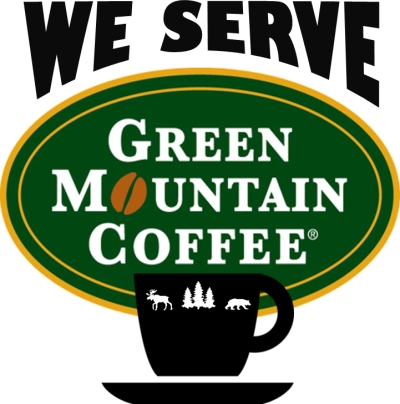 Waking Up Wakefield
Refill Coffee $1.35 per cup
Support Our Neighbors & Friends
Learn about these and other nonprofit initiatives we support in the community.
 Jeff Cuevas and his family own and operate Country Goods & Groceries with a fantastic staff that is helpful, courteous and know more than a little something about wicked good service.
Stop by Country Goods & Groceries for hot coffee all day, a Good Morning Breakfast with the locals or tasty lunch and dinner for dine in or take out!
Maybe you'll catch the Dancing Moose on the Co'na!
All the products are affordable and the outstanding hospitality is priceless!